When you tow and choose to be adventurous with your driving, the demands on you 4WD automatic transmission change
This upgrade recalibrates the hydraulic valve body, giving you extra confidence during heavy duty off-roading. TOWING is noticeably improved with shorter shifts and a reduction of slipping in your transmission
Enjoy a greater driving experience with this upgrade with reduced operational heat and improved fuel consumption
It's all in the Valve Body
The valve body is the brain and heart of an automatic transmission. When a manufacturer designs a transmission they go to great lengths to make sure the gear shifts smoothly and comfortably, as that is what the general consumer expects. Soft shifts are ok for light duty and normal day to day use in built-up areas.
When you tow a heavy caravan or trailer and go four wheel driving then the demands on the transmission change, as it is now under load. For increased load, the shift duration ideally needs to be shortened to reduce clutch slippage and heat build-up within the clutch packs.
As an independent transmission and 4WD specialist, we go much further in researching load compensation than car makers, as that area holds no interest for the vehicle manufacturer. Our repair records* show that by recalibrating the valve body, the transmission clutch life can be improved dramatically while losing very little driver comfort, especially under heavy towing conditions.
The Valve Body Upgrade re-calibrates the hydraulic valve body to provide shorter duration shifts while under load. This is achieved by increased pressure and volume to enable the clutch packs to apply quicker with greater clamping force. When the transmission changes ratio there is less slippage, ensuring a longer clutch life. This upgrade also increases the transmission's cooler flow circuits, resulting in better heat dissipation. Greater control on descents is another added bonus.
The Valve Body Upgrade will give you extra confidence for off-roading and towing.
We highly recommend this upgrade be carried out in conjunction with any engine performance improvements. As engine tunes alter the torque curve, they often adversely affect transmission behaviour and shift quality, with our upgrades you can be sure your automatic transmission does not become the weakest link.
Landcruiser
200 Series – Turbo Diesel 6 Speed Auto
200 Series – V8 Petrol 6 Speed Auto
200 Series – V8 Petrol 5 Speed Auto
Landcruiser
100 Series – Turbo Diesel 4 Speed Auto
100 Series – Turbo Diesel 5 Speed Auto
100 Series – V8 Petrol 4 Speed Auto
100 Series – V8 Petrol 5 Speed Auto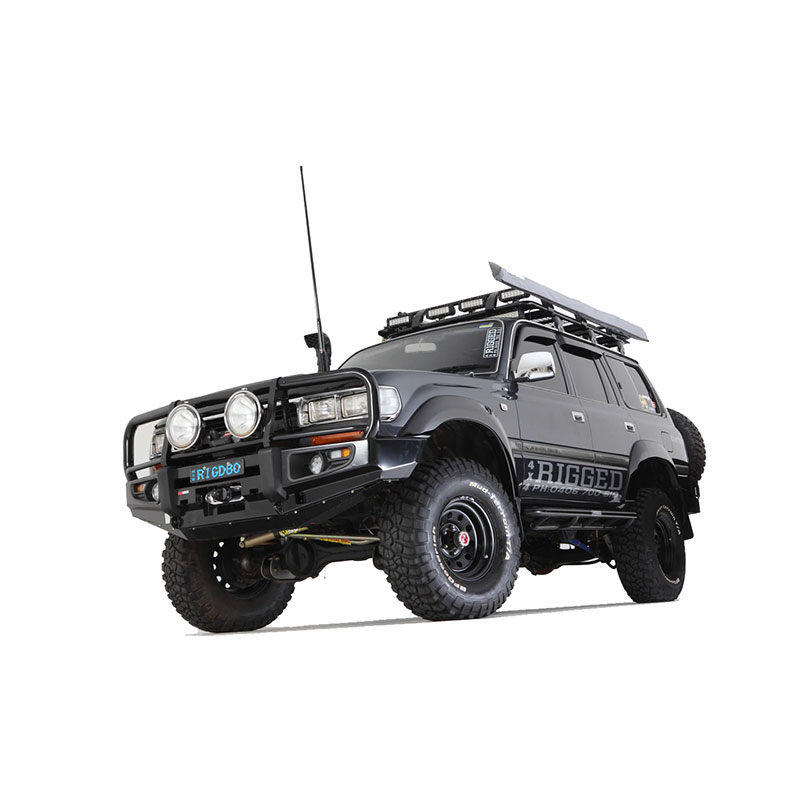 Landcruiser
80 Series – 3F Petrol 90-92 Hyd 4 Speed Auto
80 Series – Petrol 92> 4 Speed Auto
80 Series – Turbo Diesel 90-92 Hyd 4 Speed Auto
80 Series – Turbo Diesel 92> 4 Speed Auto
BT-50
UP (Series 1) – P5AT 3.2L Turbo Diesel 6 Speed Auto
UR (Series 2) – P5AT 3.2L (DPF) Turbo Diesel 6 Speed Auto
UR (Series 2) – P5AT 3.2L (non DPF) Turbo Diesel 6 Speed Auto
Ranger
PX Series 1 / 3.2L Diesel 6 Speed Auto
PX Series 2 / 3.2L Diesel (DPF) 6 Speed Auto
PX Series 2 / 3.2L Diesel (no DPF) 6 Speed Auto
PX Series 3 / 3.2L Diesel 6 Speed Auto