Maximise

The Potential!

When you are serious about off-roading and have planned to explore this great country of ours, the last thing you want happening is overheating your transmission

a light flashing on your dash can change your plans in a big way …
If only the transmission upgrade kit was fitted …
Transmission performance upgrades should be at the TOP of your list especially if you have upgraded your engine output. Serious four wheel drive activities, such as beach work and towing camper trailers / caravans benefit greatly with a transmission upgrade. We have endurance and durability upgrade options available for most Domestic, European, and Japanese models.
Ron Hill Automatics are experts at making and fitting the best available performance kits 
What We Can Work On
Apart from the major brands and units listed below, we can work on pretty much all models on sale in Australia.
Toyota / Subaru / AW Transmissions
A440, A440F, A340, A442F, A450-43LE and more. Extra oil cooling by way of a larger accessory cooler, which can drop the transmission temperature by as much as 10 degrees. Coolers with their own fan and shroud are also available. The standard factory valve bodies suffer from warpage due to heat, we can perform a valve body overhaul resulting in increased line pressure and cooler flow. Lifting stall speed to allow for larger tyres. We also have transmission temperature gauge, override control switches etc available.
Nissan / Mitsubishi Transmissions
3N71B, 4N71B, F3A, F4AEL, F4EAT, G4AEL, RE4F02A, RE4RO1A, RE4FO2A, N4AEL Nissan Patrol units. These respond well to valve body reworking for increased line pressure and convertor lock up performance. Extra cooling, synthetic oil, and temperature gauge options avaliable.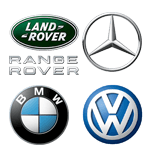 Land Rover / Range Rover, BMW, Mercedes, VW, ZF
ZF3HP12, ZF3HP20, ZF4HP22, ZF5HP30, ZF6HP26. Mercedes 722 series. VW003, VW010, VW01N, VW01M, VW01P, VW09G, VW09K, TF60SN. Range Rover units. Upgraded gear sets and freewheel units (sprag clutches) are available for these transmissions. Some of the units are able to have ratio changes which may prove beneficial for rock climbing. Extra coolers, synthetic oil, transmission temperature gauge etc.
Ford / Mazda Transmissions
2 speed, C3, C4, C6, BW35, BW40, BW65, M85, M91, M95, M97, 4R100, E40D, BW M8, BW M12, AX4N, A4LD, F truck series Transmissions. Ford have limited the torque output of their diesel engine to make it easier on the transmission. This makes the engine chip tuners look good as they can unleash extra torque and horsepower, however the transmissions fail more easily as a result.
There is a wide range of upgrades available to make these transmissions perform more reliably than a factory unit, especially for towing. We can also offer extra cooling, synthetic oil, valve body recalibration, temperature gauge and more.
Holden / GM / Suzuki Transmissions
TH700R4, 4L30E, 4L60E, 4L65E, 4L80E, TH350, TH400, 5L40E, Hydramatic, Powerglide, Trimatic etc. Extra coolers. Kevlar based friction materials. Valve body recalibration. Larger servo for greater band clamping force. Synthetic oil. Higher stall convertor. Transmission temperature gauge and more.
Dodge Ram / Chrysler / Jeep Transmissions
45RFE, 545RFE, A404, A500, A518, A618, A604, A606, Powerflite, A904, A727. A repeat of the Ford series situation and again there is a host of upgrades and improvements available. Extra cooling, synthetic oil, valve body recalibration, temperature gauges and more.